I haven't written since the beginning of the year, but as you can see, the students have been busy. As they start to stress about upcoming exams, I've given them the rest of the year off from the blog and I will write this last post before the trip in May.

I think one of the most exciting things for me this year was donating all those laptops locally, and sometimes even with face to face interactions while teaching students. I feel so good about the laptops new homes. Until about a week ago, I was feeling a little self-conscious about donating old equipment, but the New York Times recently did one of those projects where they asked teachers across the country to write in and talk about what it's like to be a teacher today. The story that really got me was a 5th grade teacher who was given five old laptops and told to teach 35 kids how to keyboard! Not only that, there was a picture of one of the laptops and it had five keys missing! There are so many things wrong with that situation. The obvious problem is the student to computer ratio. But beyond that is the fact that the keys are broken and the class itself is so huge. With that many keys missing we would have put the laptop in the discard pile and sent it to be recycled. It made me feel really good about the donations and I really hope that we continue to get plenty of old laptops to continue this great project. We found new homes for over 40 laptops! And ALL OF THEM HAD ALL THEIR KEYS!!!

As we near the end of the year and the beginning of the trip, I am excited that we will be in three different classrooms this year! I have enough students that we fill the Villa Marie completely and can reach so many more students. As of this moment, I'm still finalizing the numbers, but with one school at 76 and the other school at 48, we will most certainly reach more students than ever before. I won't try to anticipate too much here. You'll get all the details when the students start to blog next month. But it is really exciting that after two years of very low numbers, we can have a greater impact this year.
​
My students are ready. My chaperones are excited, and most of the plans have been made. Stay tuned for the details!

Powered by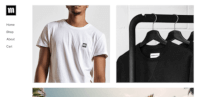 Create your own unique website with customizable templates.