| | |
| --- | --- |
| | Our work would not be possible without the support of the school's administration, parents, and of course, its students. This project is possible because the community can see the value of the project and allow for creativity and non-traditional classroom practices. |
Barbados Ministry of Education, Science, Technology and Innovation

Deep gratitude goes to Charles Cyrus from the Ministry of Education, Science, Technology and Innovation for continuing to support this project by finding interested schools, working with the local teachers and community, and helping to build a sustained computer science curriculum in this beautiful place. Without his support, we wouldn't be here.
Welches Primary School,
​ West Terrace Primary School, and
Gordon Greenidge Primary School


2018 Schools:

Many heartfelt thanks to the administration, teachers, and especially the students of these three wonderful schools for letting us share this program with them, and for allowing us to enter their school and work with their children. Simply put, without their warm welcome, we would have no program!
| | |
| --- | --- |
| | Our work would also not be possible without the cooperation of the Waveplace Foundation, whose experience and pilots in the Caribbean have formed the structure and focus of the content. Through this support, everything else is possible. |
| | |
| --- | --- |
| | The One Laptop Per Child project at MIT is, of course, instrumental. Because of the XO, it is possible to attract more girls to this course. The laptop is cute, and allows everyone to start from scratch, eliminating the "I'm not good with computers" attitude so prevalent and persistent among teenage girls. |

Special thank you to Julius E. Sprauve School on St. John, USVI for many years of supporting CSG students in their classrooms.

Thanks, also to the team at Etoys for all the great work.​

Finally, thanks to the people who have donated so many XO laptops for this project. Mark Ahlness of Seattle, who donated an entire classroom set in 2012, LeaveALittleRoom.org, who donated a half-dozen or so laptops, with extra batteries and chargers in 2015, and countless individuals who sent us their XO laptops hoping for a new life for them. We have learned how to repair just about any problem, keeping these laptops in circulation for many years. THANK YOU! In 2017, the last set of 16 laptops found another new home in Ghana.
Powered by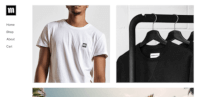 Create your own unique website with customizable templates.