Our trip to Barbados was such a humbling, eye-opening experience. I learned how fortunate I am to have so many educational opportunities and support. This trip truly immersed me in the Bajan culture and taught me so many life skills.

While teaching I learned how different the children are from children in the United States. They are extremely polite and have immaculate manners. They always raise their hand to talk, and always answer with "yes ma'am" or "no ma'am". Although the children at the school were so different then the kids I was used to teaching, we still connected with them so much. During our lessons, there were always laughs, excitement, and occasional dance parties. The kids were just so excited to have the computers and learn about coding. As a teacher this week, it truly warmed my heart.

During this week, I routinely worked with a student who could not read. He was very shy and barely spoke. But, as the week progressed he warmed up to me. He was a very bright and intelligent student, and understood our lessons, he just couldn't type the codes. Although I wish I could teach him how to read in a week, I know I could not do that. Instead, I was his scribe during the projects and lessons. I then learned that this student suffered a devastating loss in his family, and he's been very quiet ever since. After learning this, it truly broke my heart. I know I can't change anything in the past, but I really wanted to be there for him. I gave him a lot of academic support, and gave him many compliments and encouragement. By the end of the week, I really feel like his confidence boosted as a student, and I really got to see his personality come out by the end of the week. Teaching this student was one of the highlights of my trip because he really grew throughout the week.

Other than teaching, I made so many memories with so many of the girls on the trip. I really got to know people that I wouldn't have at school. After dinner a big group of girls would just go on the porch and make friendship bracelets, listen to music, and just talk. This was just such a great bonding moment with everyone, and brought everyone close together. I also loved going to the beach to tube, jet ski, and swim with everyone. This trip truly formed a "bubble" with all of us and I'm so excited to carry on these friendships into the summer.

This trip truly immersed me into the Bajan culture. As a foodie, I really enjoyed the food, both from Selena and restaurants. I really loved flying fish, rotis, and curry anything throughout our trip. It really let me try many different and unique flavors and let me experience the culture. The people of Barbados also let me experience the culture. The people there are so nice and welcoming. Even driving, everyone you pass will wave and welcome you. They also love to start conversation, where I loved to listen to their stories and the real culture of Barbados.

Overall, I am so sad to leave the students, Barbados, and all of my friends from this trip. The teaching and the free time truly made this trip a blast and so eye-opening. It made me feel so fortunate for what I have, and for having CSG. The memories and experiences I have made over the past 10 days truly will stay with me forever.

Powered by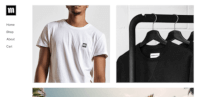 Create your own unique website with customizable templates.